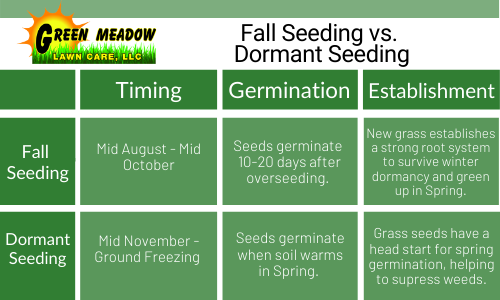 Fall Seeding:
The best way to repair a thin or damaged lawn is to fall seed. Fall seeding works best with aeration to allow for optimal seed to soil contact.
Fall Seeding and Germination
Grass seeds will sprout and enjoy a full season before going dormant for winter. This new grass will have plenty of time to establish a strong root system to survive winter and green up in Spring.
When Should I Fall Seed?
The best time to fall seed is between mid August and mid October. Pros: soil is still warm. Has time to germinate and fully establish before winter.