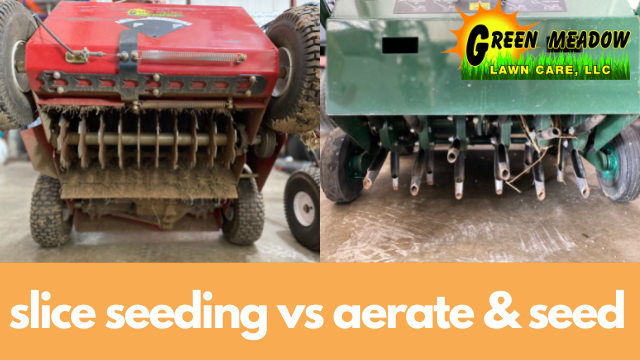 Here at Green Meadow we do a lot of Triple Core Aeration & Seeding and Dormant Seeding. Sometimes, however, a different kind of seeding might be the best fit for a customer...that's when we recommend Slice Seeding.
How do we decide which service to go with?
Generally, if the lawn is 30% or more thick/dense/present we recommend Triple Core Aeration and Seed. If your lawn is made up of less than 30% desirable grasses, we like to go with Slice Seeding. For the best results with Slice Seeding, we core aerate first.
While Slice Seeding often comes at a higher price tag than Aerate and Seeding, there's a reason for it and we'll explain why.