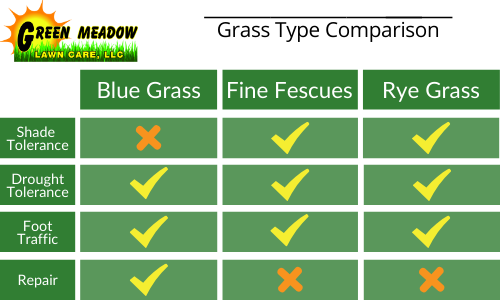 Not sure which type of grass is best for your lawn?
The Northeast's changing of the seasons can be tough on turf. It's important to have a grass variety that can withstand the challenges of long winters and moderate summers. In the northeast, no one grass can do this alone - it takes a team of grass types to thrive.
We will go over the pros and cons of Blue Grass, Fine Fescues and Rye Grass so you can see why they work best as a team.
The benefit of having a grass blend is that it offers genetic diversity. Where one grass type lacks, another excels - allowing them to meet the challenges that Mother Nature throws at your turf.