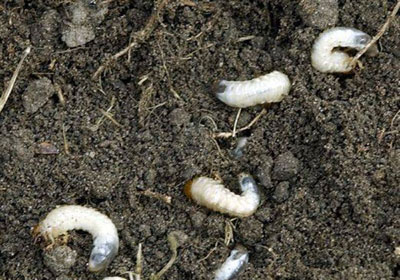 The Importance of Preventative Grub Control
Grubs are the silent killers of lawn pests. It is very easy to not notice them until it is too late.

Preventative grub control can save you

a lot of money

in the long run.
When grubs kill patches of your lawn,

that grass will not come back on its own

. Grubs can destroy an entire lawn in a very short amount of time.
You will generally have to rake clean the debris, then soil and reseed all of the affected areas.