What's in a Full Lawn Care Program?
In my now 13 years as a Lawncare Specialist and business owner, I have seen many different types of Lawncare Programs. Partial, Weed & Feed, 4-Steps and so on...
Putting together a Full Lawncare Program can be overwhelming but we can ease your mind and help to answer any questions you might have. Below you will read about some key components that make up a highly effective Full Lawncare program.
On-Site evaluations – This is where it all starts!
The key to any successful lawn care program is knowing what your goal is and what challenges you may encounter. Getting a plan in place will guide the success of your results. Having an expert evaluate your lawn prior to treatment is a must!
Three of the biggest risk factors to a lawn's health are weeds, insects and diseases.
If your lawn has insects or diseases, this should be addressed before any nutrients are applied.
Weeds are a threat because they can choke out grass. Another very important part of beginning a lawn care program is knowing the size of the turf so that the correct amount of product is applied.
Fertilization & Consistency:
Like human bodies, lawns need nutrients and water on a consistent basis to maintain a healthy color & vigor.
There are many different types of fertilizers that can be used to keep your lawn looking dark green and colorful but at the end of the day, if you wait too long between treatments, the color will start to fade.
Most synthetic fertilizers need to be applied 6-8 weeks apart to keep optimal color consistent. If you or the lawn fertilization company aren't consistent, the lawn starts to go through the "peak and valley effect".
---
Weeds
"When is the best time to start fertilizing my lawn!?" This is a question that I get asked a lot.
I believe the best time to start a successful program in the Northeast is in the spring.
Grass starts to come out of winter dormancy in the beginning of April…and so do, you guessed it, weeds!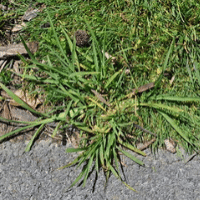 While grass is awakening, weed seeds are germinating and sprout soon after.
Starting in the spring allows you to apply crabgrass control. Crabgrass is a very invasive weedy grass that can be identified by its slightly different color.
Different weeds sprout at different times of year:
In the springtime we have broadleaf weeds such as:
Dandelion

Chickweed

Plantain emerge
These springtime weeds typically complete their life cycle before the hot summer heat comes.
In the summertime we have grassy annuals such as:
Yellow

Nutsedge

Crabgrass.




---
Grub and Insect Control – Beware of Murphy's Law:
A grub is the larvae (little ugly worm) stage of a beetle. When grubs mature to beetles, they chew on the leaves of shrubs and garden vegetables
.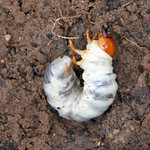 Grubs themselves can destroy a lawn by chewing the root zone. When this happens you will notice dead patches of grass.
It is important to stay on top of grub control because all it takes is one bad year to undo hard work and resources spent.
---
Lime – How Low pH (Sour Soil) Negatively Affects Your Lawn:
Have you ever weeded, seeded and fed your lawn but not seen the results you were hoping for? The problem might not be in your process - the problem might be in your lawn's pH.
The optimal pH for lawns is between 6.5 and 7.0. In Connecticut, our soil tends to be on the lower end of the spectrum (more acidic). Low soil pH can result in thatch build-up and overall poor turf performance. Factors that contribute to a lower (more acidic) pH can be leaves and rainfall among other pollutants.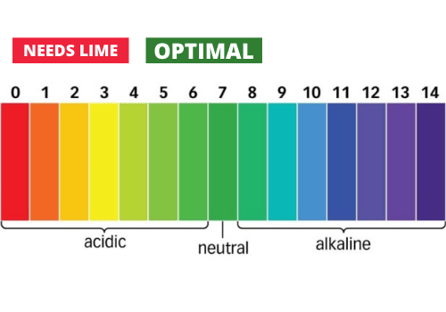 To raise the pH, limestone lime should be applied. Lime is a nutrient derived from the earth and is ground into fine particles. It supplies essential plant nutrients, and increases fertilizer efficiency.
A soil that is 5.5 on the pH scale can only absorb 66% of nutrients and the percent wasted increases as the lawn gets more acidic.
---
IPM Strategies:
Integrated Pest Management combines a variety of techniques to promote healthy plant growth and places plant health at the highest priority.
Scouting the lawn before applying a treatment minimizes the use of control products.
Blanket applications of weed control can injure the lawn and is not considered an IPM strategy.
When treating diseases, it is essential that you have a knowledgeable expert diagnose what disease it is before treating.
Most diseases/ fungi don't need treatment and will grow out naturally without damaging the lawn like Red Thread.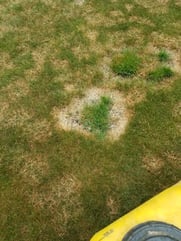 Bottom Line: Putting together a Full lawn care program is like maintaining your vehicle. Every little thing you do will optimize performance but if you leave something out, it may crash and burn.
If this article was useful to you, read some others similar to it:
Since 2007, Green Meadow Lawn Care has provided homeowners throughout the greater Tolland, Connecticut area with premium fertilization programs, tick control, mosquito management, seeding & aeration and tree & shrub care.
Visit our Learning Center to find out more about how our services can help you or visit our Youtube Channel to view more in our Learning Center Series.
To speak to our Customer Service Manager, please call Dave (view Dave's video bio here) with any questions. Dave has been in the industry for 30 years and is always happy to help with his expert advice.
860-870-5700